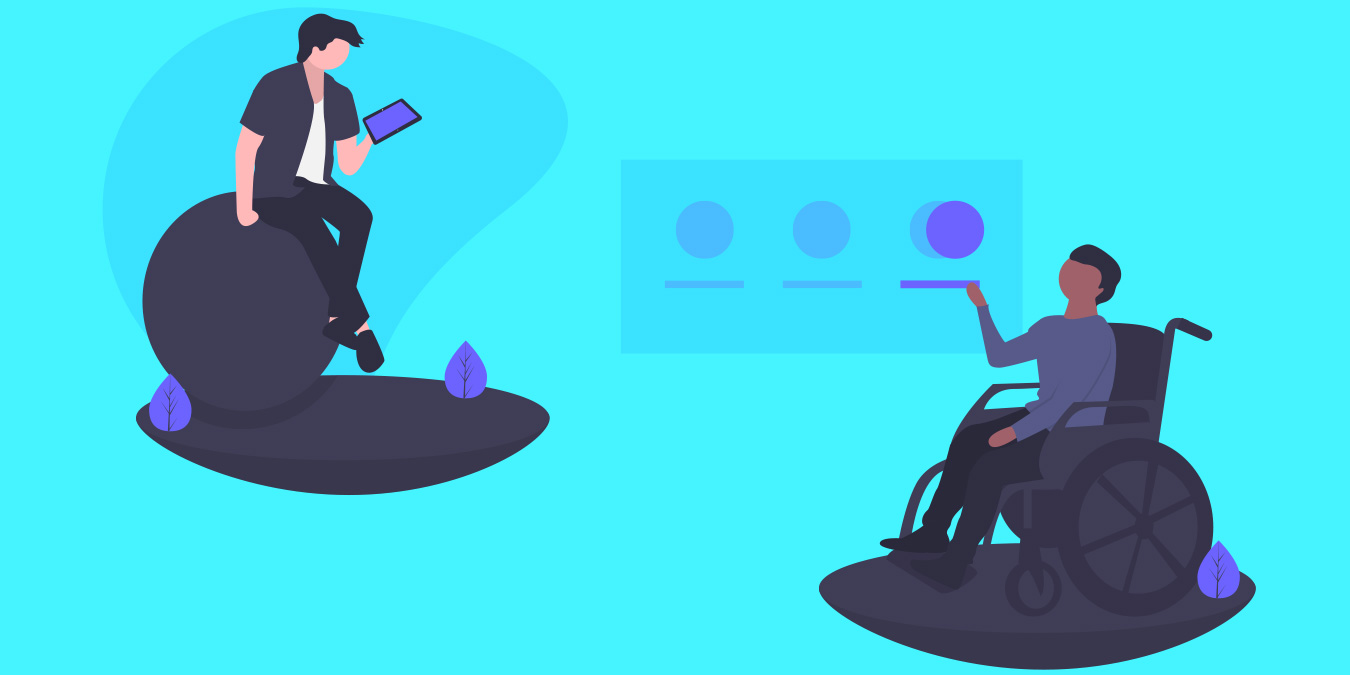 Saturday, November 30, 2019 - 00:00
There are over one billion people with disabilities all around the world, or about 15-20% of the population. Because of this number, all those involved in the design of a website, app or platform have a great responsibility. This is not only an ethical issue but it has strong business implications. So where does someone start? How can we design more accessible websites, web apps and platforms so as to deliver a great experience for all?
In this UXProdigy course you will get a solid introduction to web accessibility. 
In this workshop you will learn
How important it is to have an accessible website / app for people with disabilities and older people
Understand the business value of web accessibility (have better search engine rankings, extend your market reach and minimize the legal risk etc.)
Which are the common barriers that people with disabilities and older people experience during their visit in a website
How the Web Accessibility Initiative (WAI) guidelines and other components can hep you in achieving an accessible website / app
How to apply basic principles of accessibility during the preparation of web content
How to carry out preliminary checks (both easy and advanced) of websites for accessibility and communicate the results
Who will benefit
UX designers / product designers 
UI designers 
Authors and Copywriters 
Product managers and project managers
Business owners / Startuppers
Agenda
Introduction – Learning goals of the workshop
Why web accessibility? The ethical, law and business aspects
Understanding the business value of digital accessibility
Learn how someone with disabilities is using your website / web app
What are the WAI guidelines and how they can help you
Basic principles of web accessibility design and content creation
Practice time – Find out how accessible a website is and apply basic web accessibility fixes on it
Trainer
Associate
Associate
Panos Koutsodimitropoulos
Product Designer | Web Accessibility Consultant
Panos is a Senior User Experience Designer. He works in the design industry since 1995. He worked as a graphic designer from 1995 to 2000. Until 2008, he worked as a senior web designer for companies such as Cyberce, Actiglobe, IDEAL Group (IDEAL Systems and IDEAL Electronics - Toshiba). From 2008 until 2015, before his current role (Product Design & Continuous Improvement Supervisor), he worked for Greek Yellow Pages as a User Experience Team of One. At that time, he ran his studio and was hired for user experience design projects from companies such as Airtickets.gr, Rascal Advertising, Athens Technology Center (ATC).
He holds a Master of Arts (MA) in visual communication and interactive media from the University of Derby (in collaboration with the Vakalo, Art and Design College).  Panos is a dream driven human being, human-centered and data-informed designer. Being a designer, was a dream since he was a kid!
Fees Include
Copies of slides, notes and resources

Certification of attendance

Coffee, tea, cakes & cookies