How you ride matters more than what you ride: a petrolhead's perspective on design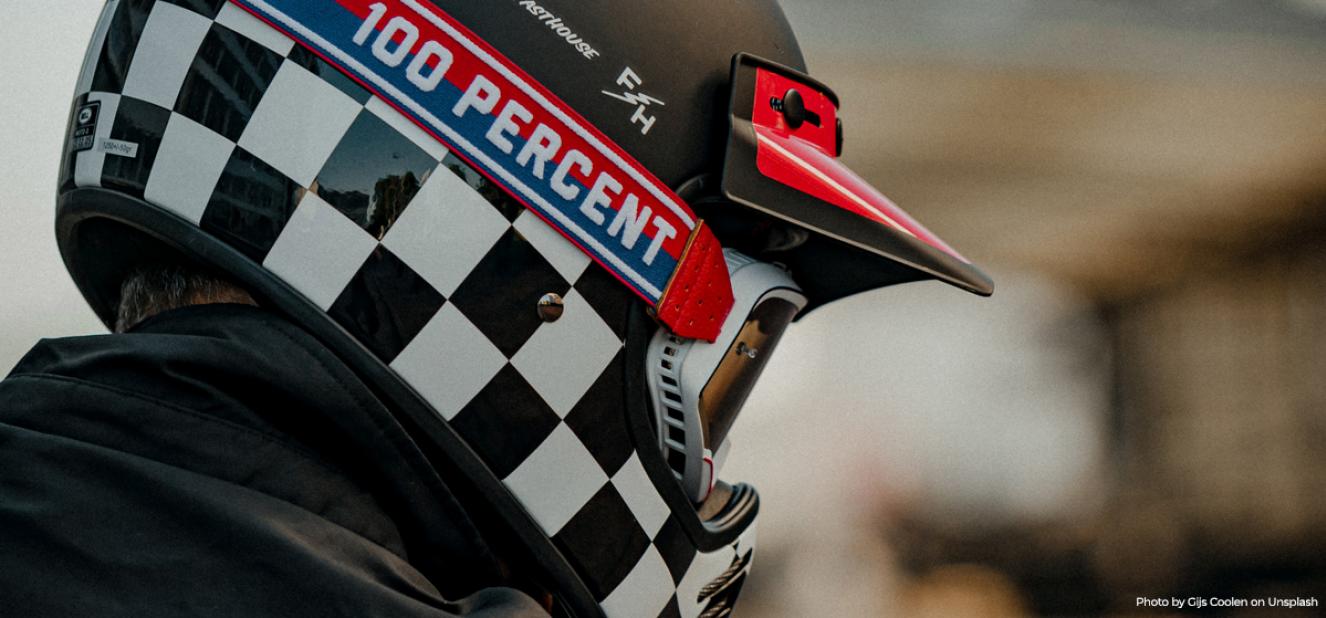 Confused?
Dear, fellow, beloved, young, aspiring designer, let me tell you my story. Embarrassing of course, yet equally valuable.
A young petrolhead's learning
A long time ago, some 20 years back, I bought my very first motorcycle. I was already a big fan of MotoGP and any other motorcycle-related championship and as a human being and warm-blooded young petrolhead, I shared my enthusiasm with other people with the same interest - the community.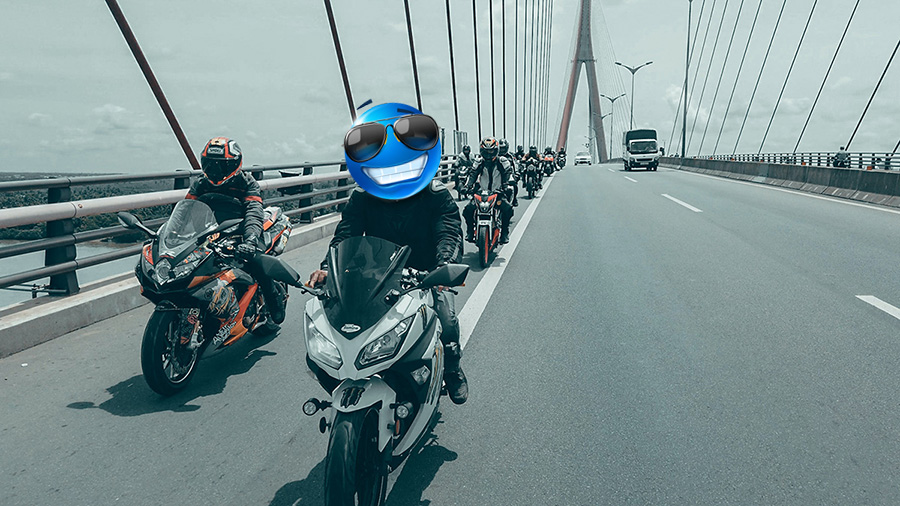 Photo by Tony Pham on Unsplash
Very naturally, when I bought my first motorcycle I turned to my community and joined their daily rides, excursions, travels, and "track days". Track days are organized events in which riders of all levels (both amateurs and professionals) are allowed to ride around established racing circuits and they soon became a habit for me - the medium.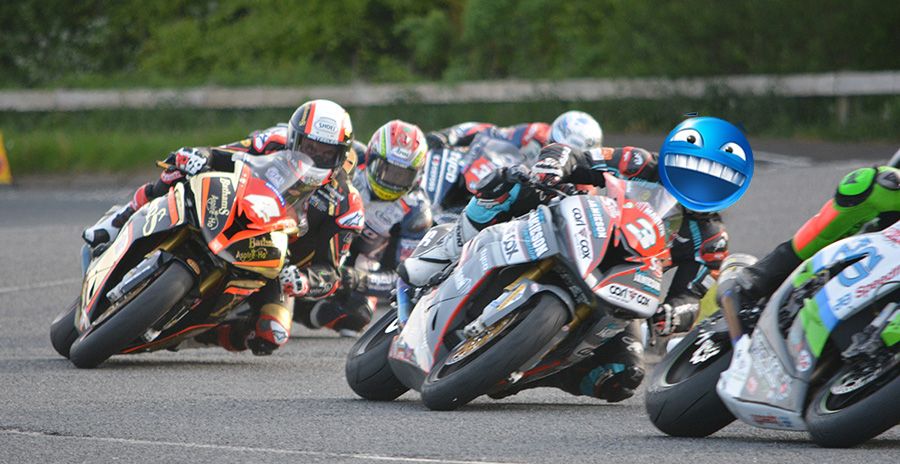 Photo by Derek Lynn on Unsplash
Experienced riders became my inspiration, my motivation, and the more I attended track days, the more I got obsessed with their bad-ass motorcycles, the shiny accessories, the flashy equipment - the tools.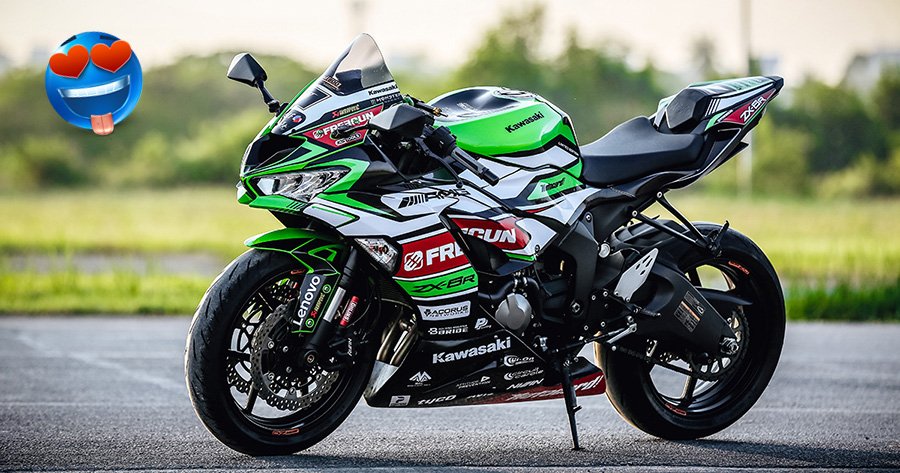 Photo by Pairach Boriboonmee on Unsplash
This obsession quickly developed into a highly competitive spirit, so a growing, overwhelming, thirst to become better and faster was imminent. Blown away by my fellow riders, I rushed to turn my motorcycle into a racing beast spending a fortune on upgrades and peripherals that would crown me a hero champion.
And there I was, about 2 years of upgrading later, in the starting grid ready to tame that racing beast. Red lights off and I am speeding down towards the first left-hand corner. I go smooth on the brakes and then hard acceleration until the next series of corners, a tight left followed by a wide right one leading to the long back straight.
I am thrilled, king of the track, heading full throttle to the next -very tight- right corner when I suddenly realize that another rider on a plain, stock motorcycle, is next to my shoulder, hits the brakes hard, enters first that right corner and quickly disappears from my sight. The lap comes to an end and I slowly move disappointed towards the exit of the track, heading down to the rest area where I was about to witness another miracle.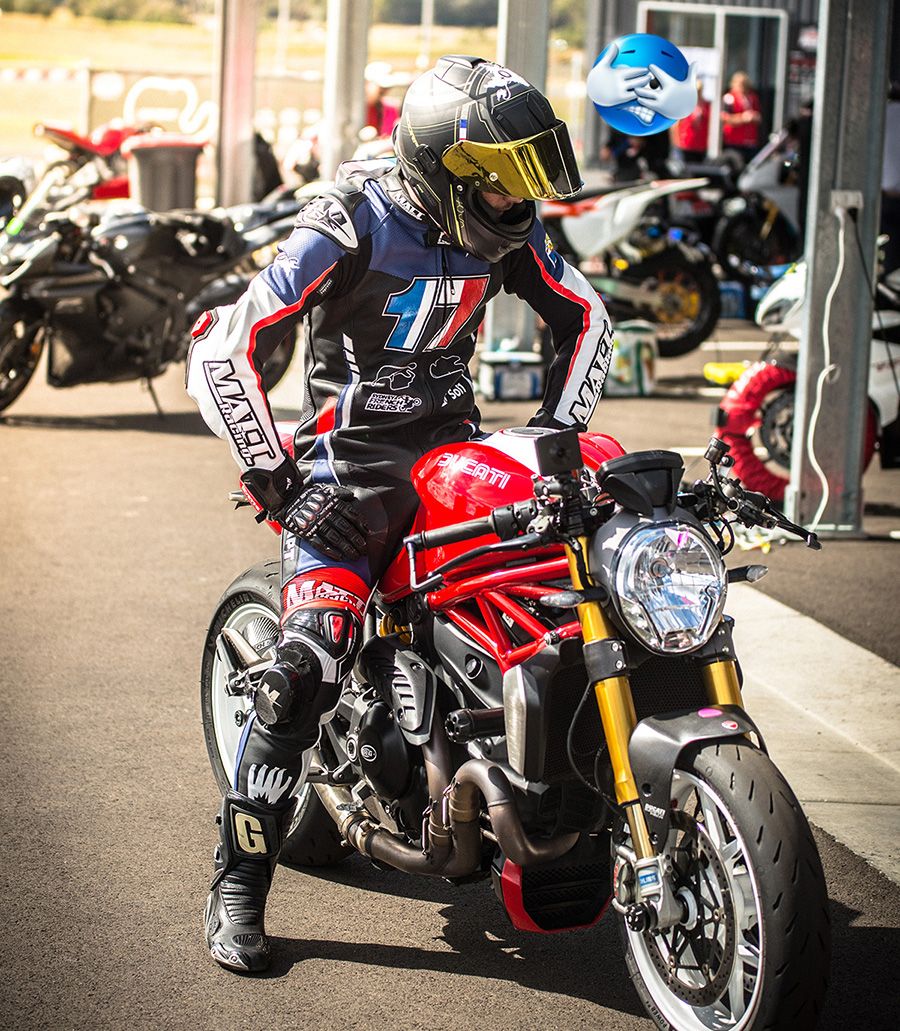 Photo by Baptiste DAVID on Unsplash
The rider who earlier overtook me as if I was parked, takes off his helmet and the 50+ -year-old man with the plain, stock motorcycle reveals himself in front of me. Shock and awe. This man was almost 30 years older than me, riding a normal, stock motorcycle, however, I and my fully upgraded beast could not keep up with his pace on the track.
Can you guess where all this is going?
Pay attention to the next corner
Imagine the above-mentioned rider community as your fellow designers.
Imagine the track days as Dribbble, Behance, Muzli, Instagram, Youtube, or any other social media you daily follow for inspiration and motivation.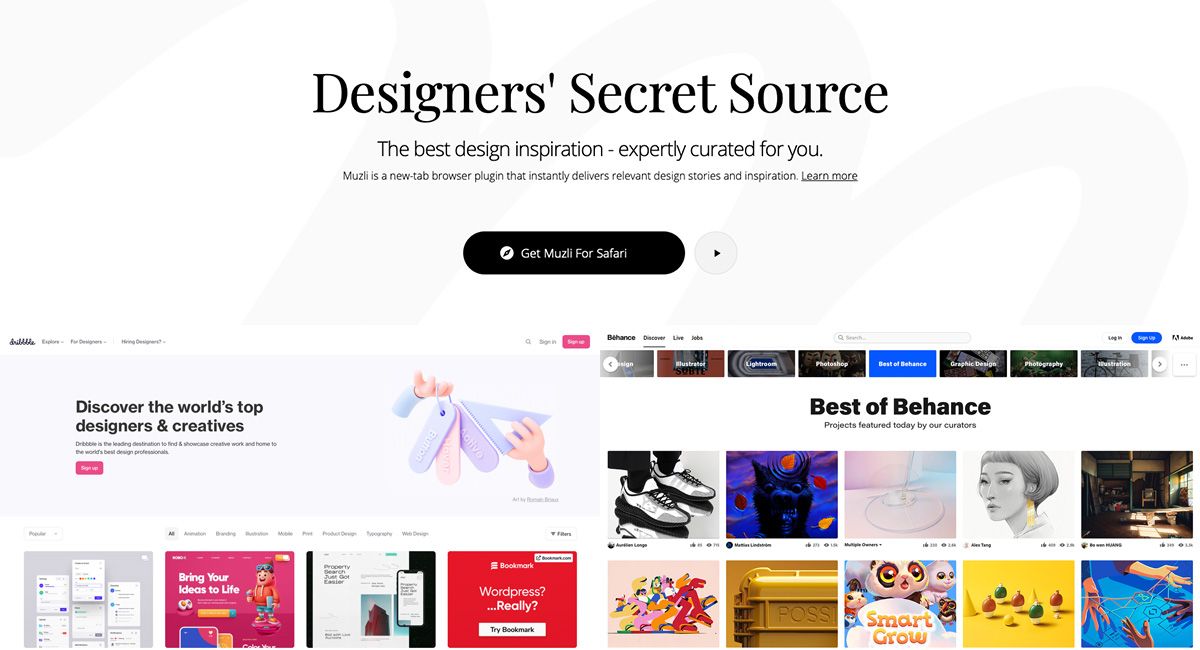 Imagine the bad-ass motorcycles with the fancy upgrades as Adobe Xd, Sketch, Figma, InVision, Protopie, Principle, Marvel, Framer, whatever.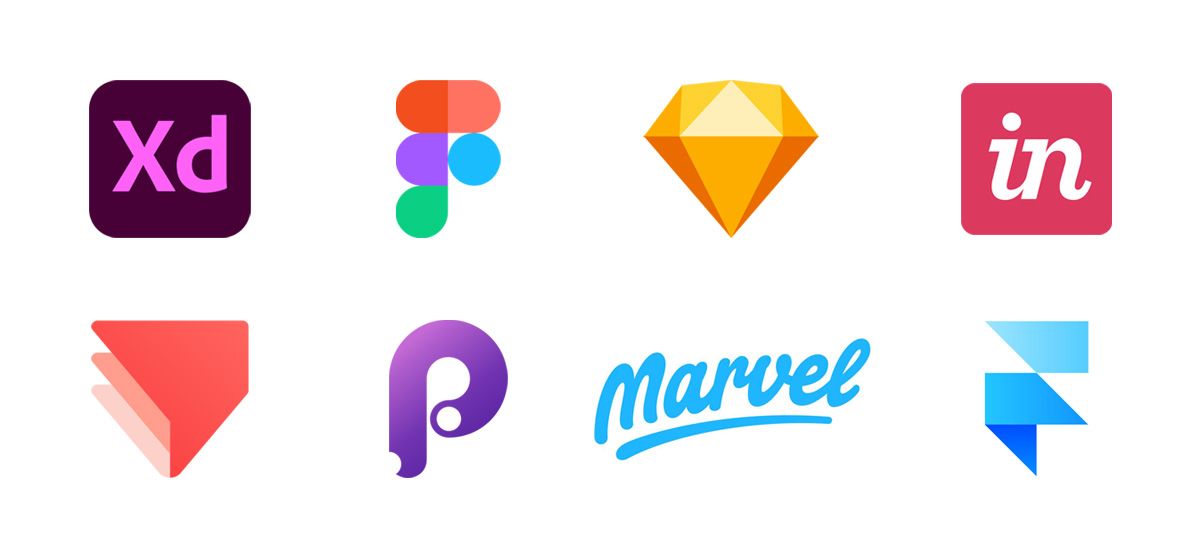 Now, let's practice some empathy: get in my young-petrolhead shoes, in which you get obsessed with all these design tools (and their endless race for monthly upgrades and new features) your fellow designers constantly talk about and picture this: You've invested time and effort trying to master the latest and most hyped tool or toolset. What's on the menu, how layers work, how components behave, what animations to apply, how to build hover states, or pick the right plug-ins to speed-up your process. You are now officially the king of the tool.
But, what if in the next corner awaits another designer who invested more time on mastering the principles of design? Color. Shapes. Images. Typography. Space. What if they invested time in mastering UX methods for research and evaluation? Interviews. Surveys. Card sorting. Tree testing. Usability testing. Or if they invested time in mastering how behavioral economics apply to design principles? Anchoring. Defaulting. Social proof. Loss aversion.
Shock and awe (again). This fellow designer hiding in the next corner will overtake you and you will struggle to keep up with them.
It's not the tools we should focus on but (in random order) the thinking, the rationale, the users, the pain points, the opportunities, the problem framing, the design principles, the process. Being able to adapt to any tool that best serves your purpose is far more crucial than becoming the king of one. Being able to collaborate with your teammates and thrive as a team is far more crucial than trying to become a solo champion.
Tools won't get you a job. Focus all you want on the tools, and the company you join might be using a different set of tools. A company might use Adobe XD to create high-fidelity prototypes, then export the designs to InVision for adding interactions and animations. Another might use Balsamiq for wireframing, Sketch for prototyping and Zeplin for handing designs off to developers. — Teo Yu Siang and the Interaction Design Foundation
Wrapping up
• Understand the designer landscape, the kinds of roles and then decide what kind of designer you want to be.
• Master the design principles. Get up to speed with user research, evaluation, and testing. Explore UX writing, web accessibility, design thinking, and how they apply to products and services. Discover and evolve beyond visual aesthetics.
• Practice, practice, practice, practice. Nothing beats experience.
• The design community is by far one of the strongest, most active, and supportive communities out there. Join. Engage. Share. Make friends. Collaborate. Find a mentor. However, always have a critical attitude towards growing trends and overrated topics that may be disorienting. As a community, we may often overvalue unimportant things and undervalue the ideas and strategies that are truly meaningful and make a real difference.
• Watch out for the increasing specialization. Discover and learn new tools that will help you get the job done but beware not to get trapped on specific ones. Tools do not design. You do.
Read more on the topic:
https://uxdesign.cc/what-we-dont-talk-about-when-we-talk-about-design-tools-8cb4339ae54b
https://uxdesign.cc/design-tools-are-holding-us-back-1aca266b333e
https://www.interaction-design.org/literature/article/ux-tools-matter-less-than-you-think
https://medium.com/@HelloAlexIvanov/why-ux-designers-don-t-need-more-ux-design-tools-2e2db797955e
https://blog.prototypr.io/design-thinking-how-to-find-your-focus-as-a-starting-designer-33a29d496408
Happy reading and keep on UXing!