Web Accessibility and its importance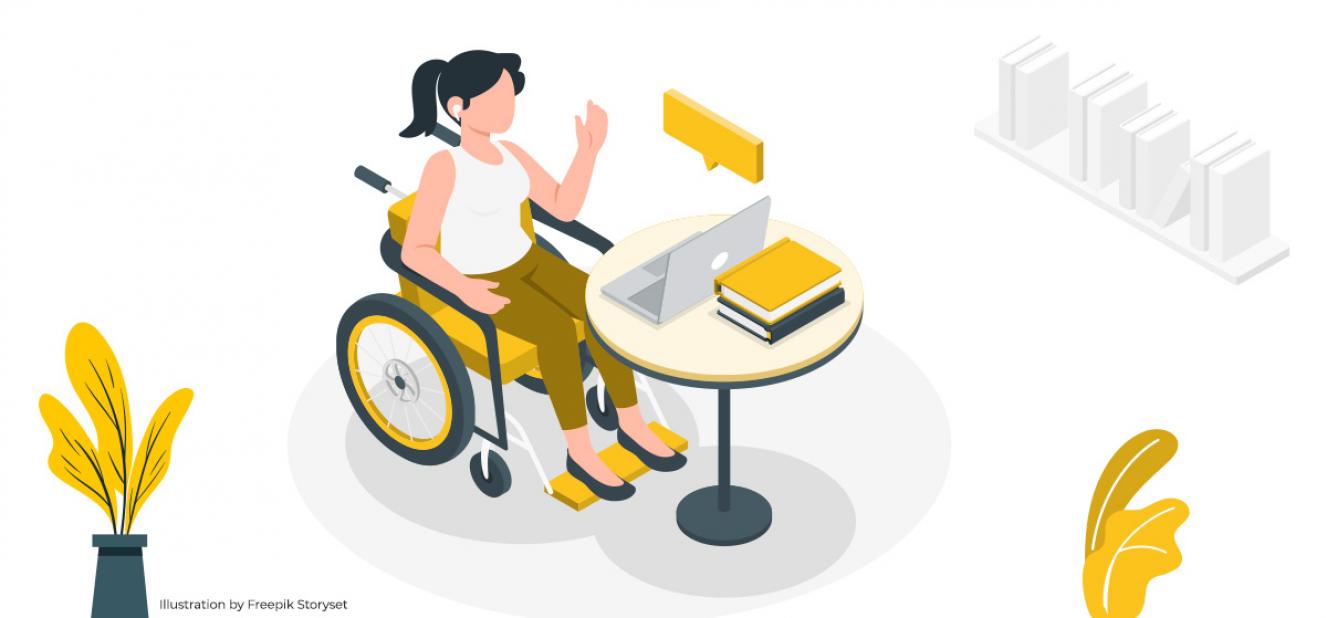 This is the first of a series of blog posts that aim to give you a clear idea of what accessibility is.
I first came across the term web accessibility back in 2001 when I was involved in a European project. Since then, in every project in which I have participated either as a Web Designer or later as a UX Designer, I always design thinking that the final project will be seen and used by people with specific disabilities and different abilities. In the last 5 years, in various seminars, events, and meet-ups here in Greece, I have tried to transfer all of my knowledge to my Greek colleagues.
Let's put the subject of this blog post in context. So, as you read this article, please keep in mind that: 
Worldwide, 1 in 5 people have some form of disability!
Let's define what web accessibility is and why you should care.
How big is our topic?
According to the World Health Organization (WHO), 15% of the world's population lives with some form of disability. That is over 1 billion people!
Accordingly, it is estimated that one-fifth of the EU population has some form of disability. For 2020, that is about 150 million people!
At this point, it is worth mentioning that web accessibility has a lot in common with digital accessibility, but it is not the same.
Practically, web accessibility is a subset of the digital one, which also includes other related areas such as Digital Publishing and Accessibility (e.g. PDF Accessibility), Software Accessibility, Mobile Native Apps Accessibility etc.
What web accessibility is
In the introductory article Introduction to Web Accessibility by Web Accessibility Initiative (WAI), I believe that the following excerpt identifies our topic in the best possible way: Web accessibility means that websites, tools, and technologies are designed and developed so that people with disabilities can use them.
There are other relevant definitions. I like mostly the above from WAI. I also find the following points of view very interesting:
Web accessibility is all about people
At the core of both digital accessibility and web accessibility are people, especially those with disabilities. These disabilities in turn fall into the following categories:
Vision (e.g. blind, low vision, color blind)
Hearing -Speech (e.g. deaf, hard of hearing)
Physical or Motor (e.g. fine control, slow motion, no mouse)
Cognitive or Neurological (e.g. learning impairment, decision-making)
Also, any disability can be: situational, temporary, or permanent.
Why invest in web accessibility
At this point, you have typically wondered, why to bother or why invest in web accessibility, Here are some very good reasons:
"1 in 6 people in the world will be over the age 65 by 2050, up from 1 in 11 in 2019" World Population Ageing 2019 Highlights, United Nations

"The accessibility problems of today are the mainstream breakthroughs of tomorrow" as Eve Andersson said (Director, Accessibility Engineering, Google). In other words, accessibility can drive innovation.
Accessibility can enhance your brand value
You can extend your market reach (globally, over 1 billion people has a spending power of more than $6 trillion)
By making web accessibility and accessibility in the general part of your culture and your business processes, you are reducing legal risks
Most of the techniques used by web accessibility are extremely useful for the SEO of your website.
But, more importantly as Karl Groves (Founder & President Tenon.io, Web Accessibility Evangelist) has stated: "The true ROI from accessibility is to not only make your website more accessible but to also market to people with disabilities" (The truth about the ROI of Web Accessibility)
In the next blog post, we will take a look at the components that make up web accessibility and what you can do to find out how accessible your website is.
Happy reading and keep on UXing!