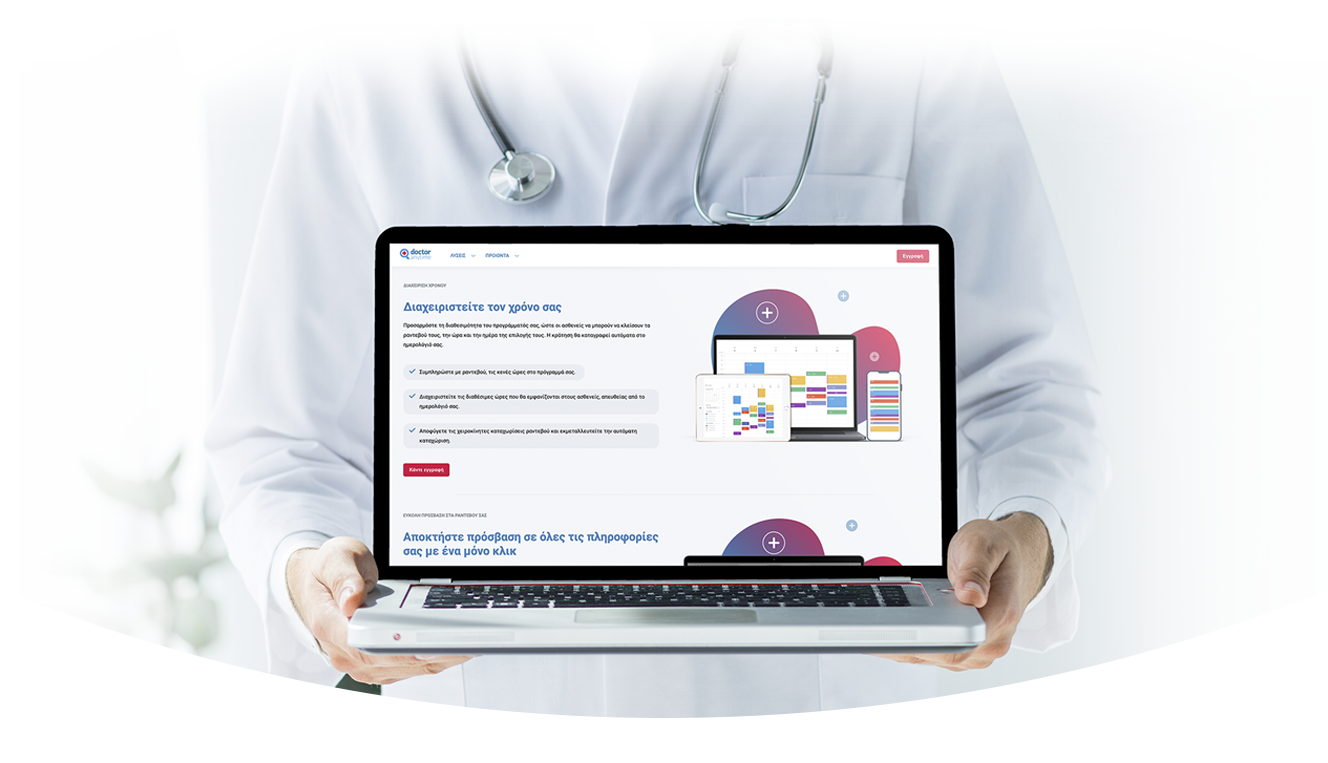 A few words
Doctoranytime (DA) is a greek tech leader in the domain of health care with a significant global outreach. The platform allows patients to search and book an appointment with a doctor of their choice, with an emphasis on transparency and trust throughout the process. On the other side, DA power up medical practitioners with a top-notch appointment scheduling tool for managing bookings coming from both the DA platform and offline/other means of communication.  
The challenge
After an important breakthrough to the markets of Belgium and Mexico, the DA's product team reached out to us with a need to spot any friction points in the CRM platform. DA wanted to understand how the doctors in these countries use the platform to manage their appointments and how several friction points can be remediated. Moreover, this was a great opportunity to further analyze the context in which doctors (in Mexico and Belgium) work and discuss with them their needs. 
Our approach
Our team conducted a series of user and stakeholder interviews to gather data regarding the context of use in the two countries. A key challenge was to understand the cultural differences and the everyday work routines of the doctors in Mexico and Belgium. That was a tough challenge for us to meet especially in a very limited time!
That is why we decided to expand the circle of users during our interviews, including close key colleagues of the doctors such as their secretaries. Many times, secretaries tend to act as proxy users and their knowledge and experience are of paramount importance. We gathered a lot of precious information that helped us to plan and run the next phases of user research.
Based on the findings of stakeholder and user interviews, we prepared testing protocols and we run a series of moderated usability tests with medical doctors (from the 2 countries), who were already using the platform (all the sessions were conducted remotely). The main goal was to understand how doctors (and in some cases their colleagues) go about completing a few key everyday tasks, based on key user journeys for the CRM platform.
This was a valuable opportunity as we were able to understand how doctors use the platform, identify their main interaction problems, and list their expectations regarding the use and benefits of the platform.
Another big challenge was to overcome the language barrier since English was not the mother language to some of the users. An interpreter was included in a couple of user sessions to assure the unobstructed flow of the sessions. 
Main outcomes
The findings of all the types of user research we run led to significant insights under two main perspectives:
We supported DA product team to better understand the context of the users and other cultural-related nuances in these two international markets. To this end, we provided our partners with practical insights to achieve a better acceptance and adoption of their platform. 
We helped the DA product team to identify interaction design issues and friction points in key user journeys that affected doctors' successful adoption of the platform. 
We provided redesign suggestions that helped the DA product team to prioritize and remediate the most important design issues.
We educated DA as a company on user-centered design techniques and how this can be integrated into their norms and workflow.
Services and methods applied
Stakeholder interviews.
User interviews. 
Remote moderated usability tests.