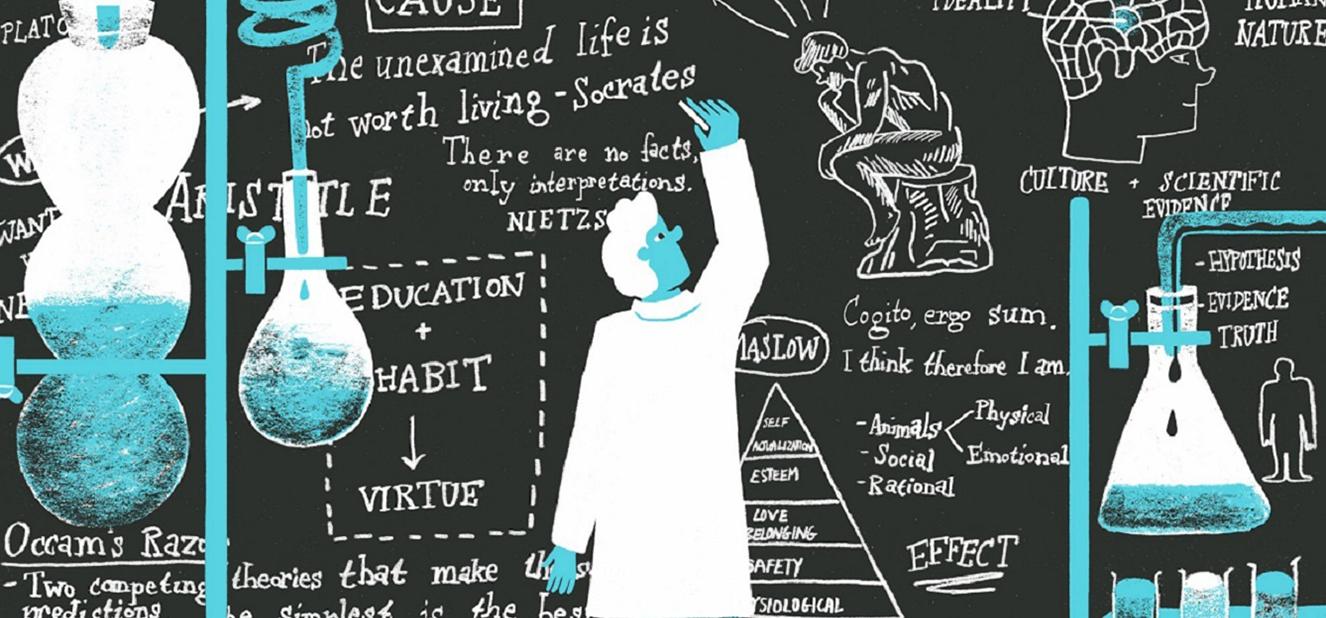 Date:
Tuesday, October 19, 2021 - 18:30

to

Monday, October 25, 2021 - 20:30
We understand nature through experiments. We understand the world through experiments. The same goes for the digital world. Thousand famous digital products and services are going through an experimentation process to deliver great user and customer experiences.
So, what is an experiment? How to set up an online experiment for your digital product or service?
We offer an online course to answer these fundamental questions and help you out to define your own strategy and tactics for online experiments.
This is a live and hands-on online course in three parts (October 19, October 21, October 25) with lots of examples, many exercises, and practical knowledge that you can directly apply to your own projects.
In this workshop you will learn
The main "ingredients" of an online experiment
The concept of hypothesis and the main implications for the digital design process.
How to define a strategy for the testing and experimentation process.
How to prioritize your backlog of design hypotheses and experiments.
How to interpret the test results and gather the proper insights.
Who will benefit
This online course is for anyone designing new digital products and services with an emphasis on the following roles: 
Product Managers
UX designers / Product designers
UX researchers
UX writers / Content designers
Software developers 
Digital marketers
Agenda
Day 1 - October 19 (18:30-20:30, ΕΕΤ)
Optimizing the user experience: The need to run online experiments
The main ingredients of experiments:


Experiment design
Independent variables
Dependent variables
Other types of variables
Tasks and procedure

Practice time
Exercise on defining the main ingredients of an experiment
Day 2 - October 21 (18:30-20:30, ΕΕΤ)
A scalable experimentation/testing framework
Design hypotheses and A/B testing as a method to measure
Practice time
Exercise on a backlog of Design Hypotheses and prioritization  
Day 3 - October 25 (18:30-20:30, ΕΕΤ)
A/B testing in practice
Demonstration with the use of real digital property:


How to set up an A/B test with the Google Optimize editor 
Review the results report

Next steps
Q and A
Trainer
Dr. Panagiotis Zaharias
Founder | Lead UX Researcher
Panagiotis started his career as an academic UX researcher pursuing a Ph.D. in the field of Human-Computer Interaction. He worked on several European research projects and after the successful completion of the Ph.D. degree, he started teaching at Universities in Greece and Cyprus. In parallel, he started to provide consulting services on UX Research & Design as a freelancer working with several companies and startups. He is a published author (70+ scientific papers and book chapters) and he has given talks and taught workshops on UX topics at academic & industry conferences around the world. He is also the organizer of the first UX community in Greece, the so-called Athens UX Community. Recently he co-founded "The Scaffolders", an e-learning content design company.
 
Filippos Tsakiridis
UX Designer (NNg UX Certified) | UI Developer
Filippos is a Senior UX Designer (NNg UX Certified) & UI developer with more than 10 years of professional working experience on well established businesses and startups. He loves building intuitive products that solve real problems by using UX design methods and techniques. He is also skilled in handcrafting front end presentational code (html,css,js). His personal quote is "Life's too short to build something nobody wants".
Fees Include
Course materials, slide deck & resources. 
Certification of attendance.