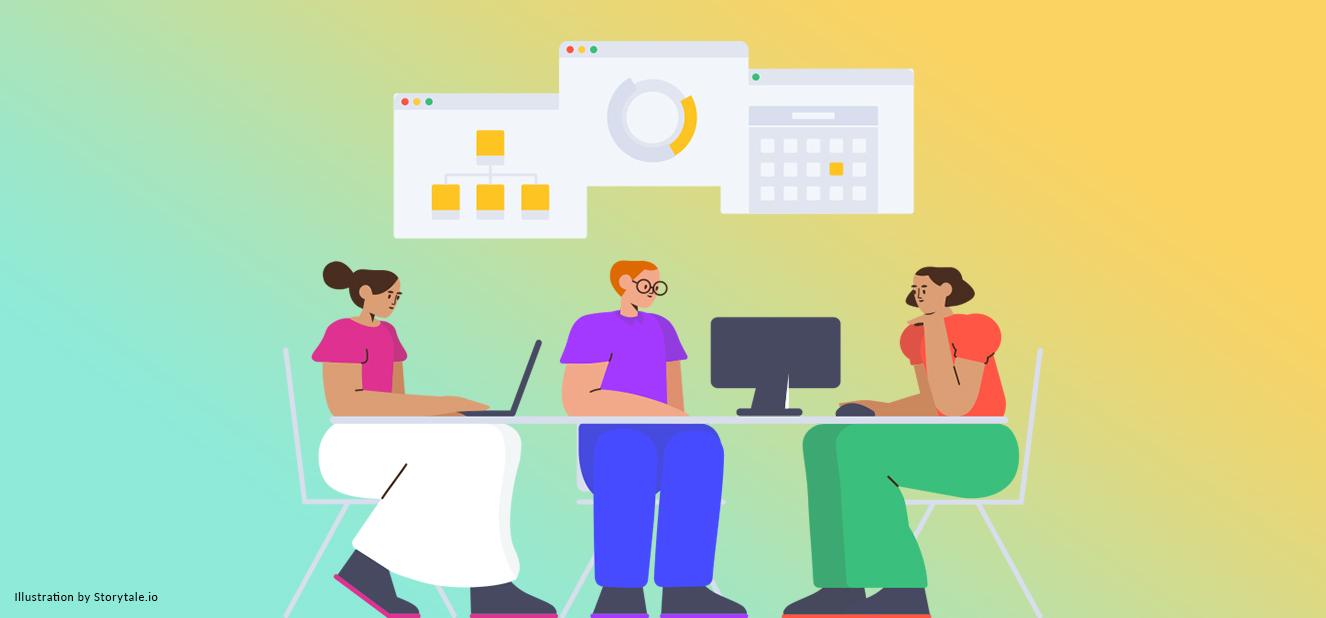 Date:
Thursday, October 8, 2020 - 18:30

to

Thursday, October 29, 2020 - 19:30
We design products and services to solve real problems and satisfy human needs. This requires a deep understanding of their needs, problems, feelings, and motivations. This is what UX Research is all about. If we don't do research then design becomes guesswork and we just can't afford that.
Βut what is the real value of UX Research? How does it fit in the design process? What are the types of UX Research and where to start from?
We offer an online course that covers all the above and will take place over 3 weeks. The course takes a hands-on approach with real-life examples, group-based exercises & activities that can be directly applied to your own projects. 
The course is structured with 3 x 2-hour workshops + 1 bonus session:
Day 1 - October 8, 18.30 - 20.30 (EEST)
Day 2 - October 15, 18.30 - 20.30 (EEST)
Day 3 - October 22, 18.30 - 20.30 (EEST)
Day 4 - October 29, 18.30 - 19.30 (EEST)
In this workshop you will learn
The practical value of UX Research and the way it fits in the design process
The main types of UX Research
How to formulate research statements and questions
How to create UX research plans
An overview of the main UX Research methods
Choosing the right UX research approach
Tools that support UX Research
Who will benefit
This online course is for anyone designing new digital products and services with an emphasis on the following roles:   
UX designers
Product designers
Product managers
Product owners
Junior UX Researchers
Software developers
Agenda
Day 1 - October 8 (18.30-20.30)
The main value of UX Research
Types of UX Research
How to start with UX Research?
Formulate research statements
Identify research goals
Ask research questions
Day 2 - October 15 (18.30-20.30)
An intro to UX research methods
Choosing the right UX Research method
Associate goals, research questions and methods
Day 3 - October 22 (18.30-20.30)
Putting it all together: Create research plans 
What about the tools for UX research?
Useful resources to start with
Next steps
Day 4 - October 29 (18.30-19.30)
This is a bonus session to discuss any further questions about UX research.
Trainer
Dr. Panagiotis Zaharias
Founder | Lead UX Researcher
Panagiotis started his career as an academic UX researcher pursuing a Ph.D. in the field of Human-Computer Interaction. He worked on several European research projects and after the successful completion of the Ph.D. degree, he started teaching at Universities in Greece and Cyprus. In parallel, he started to provide consulting services on UX Research & Design as a freelancer working with several companies and startups. He is a published author (70+ scientific papers and book chapters) and he has given talks and taught workshops on UX topics at academic & industry conferences around the world. He is also the organizer of the first UX community in Greece, the so-called Athens UX Community. Recently he co-founded "The Scaffolders", an e-learning content design company.
 
Fees Include
Copies of slides, and training resources

Certification of attendance