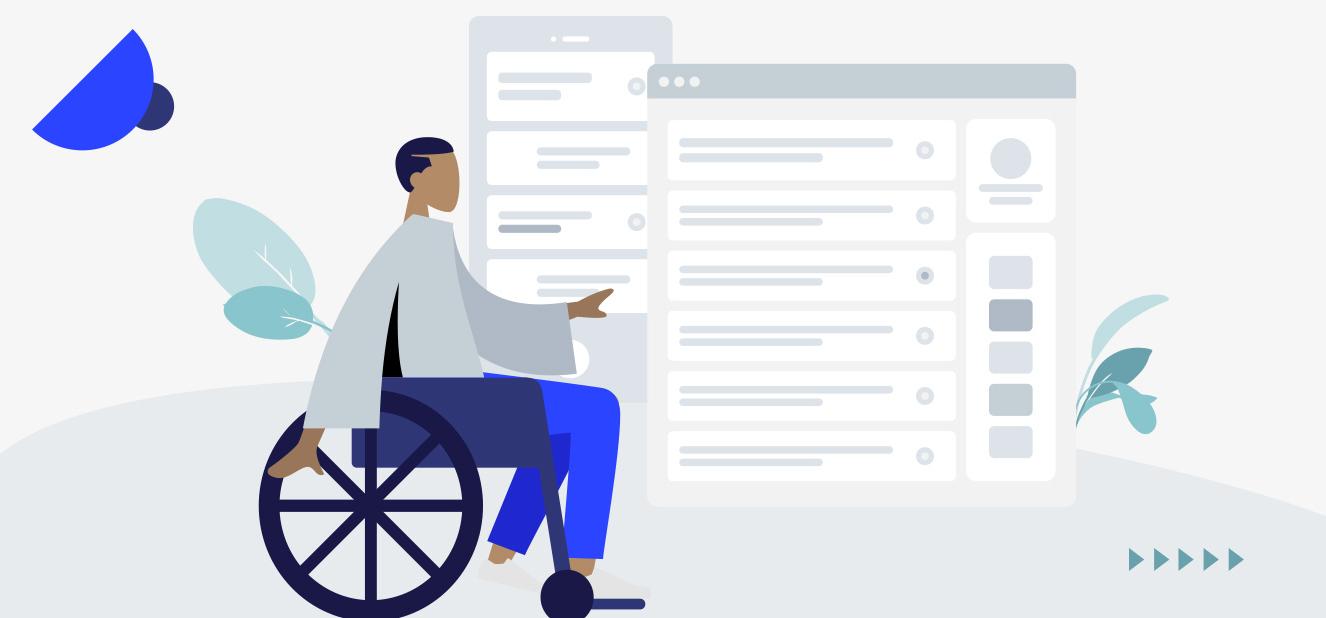 Date:
Wednesday, April 13, 2022 -

19:00

to

20:00
Getting to know and understand Accessibility guidelines is the key prerequisite to start working on Web and Digital Accessibility.  In this webinar we are going to talk about the famous Web Content Accessibility Guidelines (WCAG) 2.1. that cover a wide range of recommendations. Following these guidelines will make your digital property more accessible to a wider range of people with disabilities and will improve the usability for all.
Every professional who is involved in the design and development of modern digital products and services should be aware of these guidelines, their benefits, and how they can be applied.   
 
In this workshop you will learn
An overview of web accessibility guidelines and WCAG 2.1
Which of the WCAG Success Criteria apply to my website's content
What it means to build an accessible website
How to use WCAG in order to improve my website's accessibility
How WCAG applies to mobile
Who will benefit
EVERYONE who is involved in the design and development of digital products and services.
Agenda
1. Introduction to WCAG layers of guidance
2. Detailed analysis of WCAG basic concepts such as:
Principles
Conformance levels
Guidelines and Success Criteria
Sufficient and Advisory Techniques
Failures
3. Apply WCAG to your digital product
4. Differences and similarities from desktop to mobile accessibility
Trainer

Giannis Tzortzopoulos
Web Accessibility Specialist (certified by IAAP)
Giannis has studied Computer Science at Athens University of Economics and Business. He worked as Product Coordinator for Greek Yellow Pages where he first applied Web Accessibility techniques and methodologies. Currently, he performs Web Accessibility Audits and evaluations employing technologies & tools that lead to better experiences for all. He believes that designers and developers should work together ensuring that nobody will be excluded from accessing web content and services. Giannis is a member and certified professional by the International Association of Accessibility Professionals (IAAP).
Fees Include
Proposed resources & slide deck 
Certification of attendance