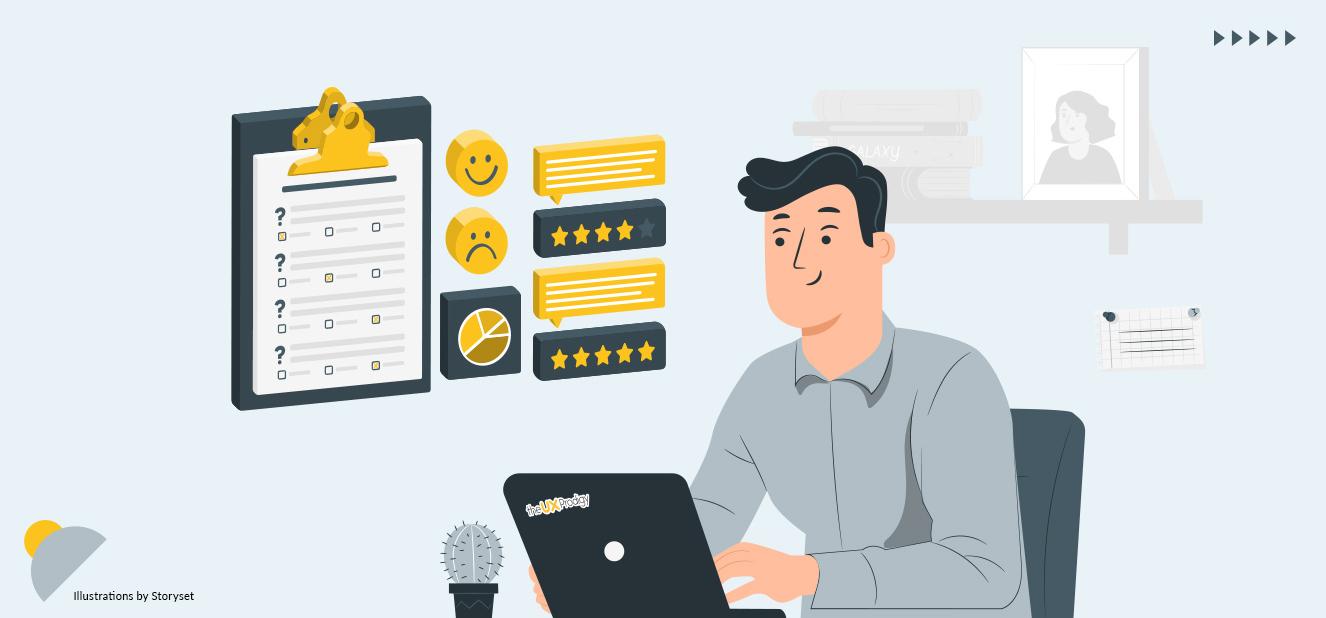 Date:
Monday, November 15, 2021 - 18:00

to

Monday, November 22, 2021 - 19:30
Gathering feedback from users and customers is imperative for any product design team. There are many ways to do that. One of the most popular and cost-effective is online surveys.
Online surveys have numerous benefits and lately, there is an abundance of good digital tools to help you make one. However, you probably know that it is not about the tool... it's about how you can create a survey according to your goals, how you can ask good questions, how you can structure, analyze and interpret the results of the survey to gain the best possible insights for your users and customers. This is why we created an online course to help you understand all you need to build effective online surveys. 
In this workshop you will learn
The main prerequisites for building effective surveys.
The types of questions you can ask and types of data you can gather through surveys.
How to ask and write good questions for your surveys.
How to structure your surveys.
How to analyze and report the findings of surveys.
Who will benefit
UX designers / Product designers
UX researchers
Product Managers
Digital marketers
Agenda
Day 1 - Νovember 15 (18:00-21:00, ΕΕΤ)
Types of questions
Types of data
Writing better questions
Tips to make your surveys effective and things to avoid
What about the sample size? How many respondents are required?
The very basic statistics you need: How to analyze and interpret the survey results
Practice: Create your own survey (according to specific scenarios)
Day 2 - November 22 (18:30-19:30, EET)
Feedback on your own surveys 
Q and A
Trainer
Dr. Panagiotis Zaharias
Founder | Lead UX Researcher
Panagiotis started his career as an academic UX researcher pursuing a Ph.D. in the field of Human-Computer Interaction. He worked on several European research projects and after the successful completion of the Ph.D. degree, he started teaching at Universities in Greece and Cyprus. In parallel, he started to provide consulting services on UX Research & Design as a freelancer working with several companies and startups. He is a published author (70+ scientific papers and book chapters) and he has given talks and taught workshops on UX topics at academic & industry conferences around the world. He is also the organizer of the first UX community in Greece, the so-called Athens UX Community. Recently he co-founded "The Scaffolders", an e-learning content design company.
 
Fees Include
Course materials, slide deck & resources. 
Certification of attendance.