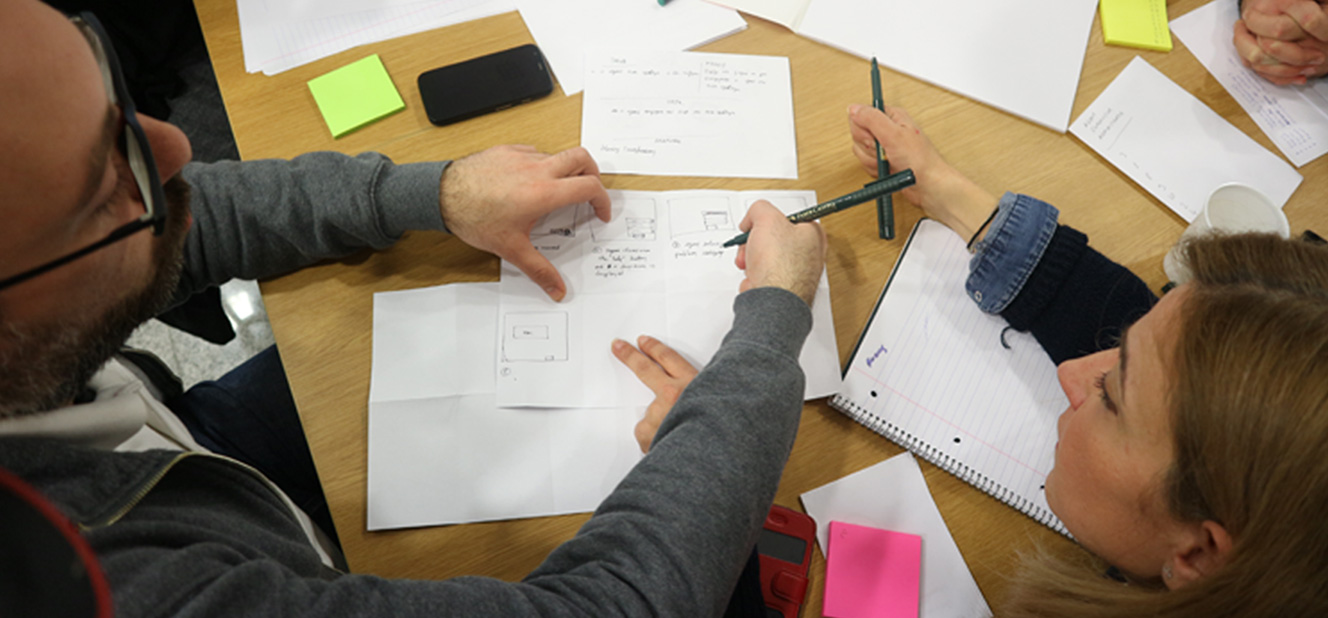 Saturday, May 27, 2017 - 00:00
There is always a time when you want to redesign a digital product and you just don't know how to start. New technologies, new features requests, a list of bugs and usability problems?
There are some certain things every product design team should do before any redesign project:
Spotting the problem: Identify the design weaknesses of your existing product
Checking the competition: Conduct a UX competitive analysis
Focusing on your customers & users: Identify their needs & goals
Create a prioritized list   of user tasks and features.
Reflecting on success metrics: Identify the appropriate Key Performance Indicators.
theUXProdigy offers a workshop where the essential UX activities before any redesign effort will be presented and discussed through team work, collaborative exercises and brainstorming techniques.
In this workshop you will learn
How to assess any design problems before starting the redesign efforts.
How to conduct a UX competitive analysis.
How to define users' needs & tasks.
How to identify & prioritize the features that accomplish the user goals and needs.
How to choose from a list of KPIs.
Who will benefit
Product designers / UX designers / UX researchers
Product managers
Business owners/ Startup founders / entrepreneurs
Heads of Digital Creative directors
Digital marketers and UX writers
Agenda
Introduction – Goals and objectives of the workshop
UX activities for redesign - An overview
Identify the usability problems in existing designs
Conduct a UX competitive analysis
Specify users' needs & tasks – Adjusting features and prioritize
Choosing KPIs as success indicators
Trainer
Dr. Panagiotis Zaharias
Founder | Lead UX Researcher
Panagiotis started his career as an academic UX researcher pursuing a Ph.D. in the field of Human-Computer Interaction. He worked on several European research projects and after the successful completion of the Ph.D. degree, he started teaching at Universities in Greece and Cyprus. In parallel, he started to provide consulting services on UX Research & Design as a freelancer working with several companies and startups. He is a published author (70+ scientific papers and book chapters) and he has given talks and taught workshops on UX topics at academic & industry conferences around the world. He is also the organizer of the first UX community in Greece, the so-called Athens UX Community. Recently he co-founded "The Scaffolders", an e-learning content design company.
 
Fees Include
Copies of slides, notes and resources
Light lunch and drinks
Certification