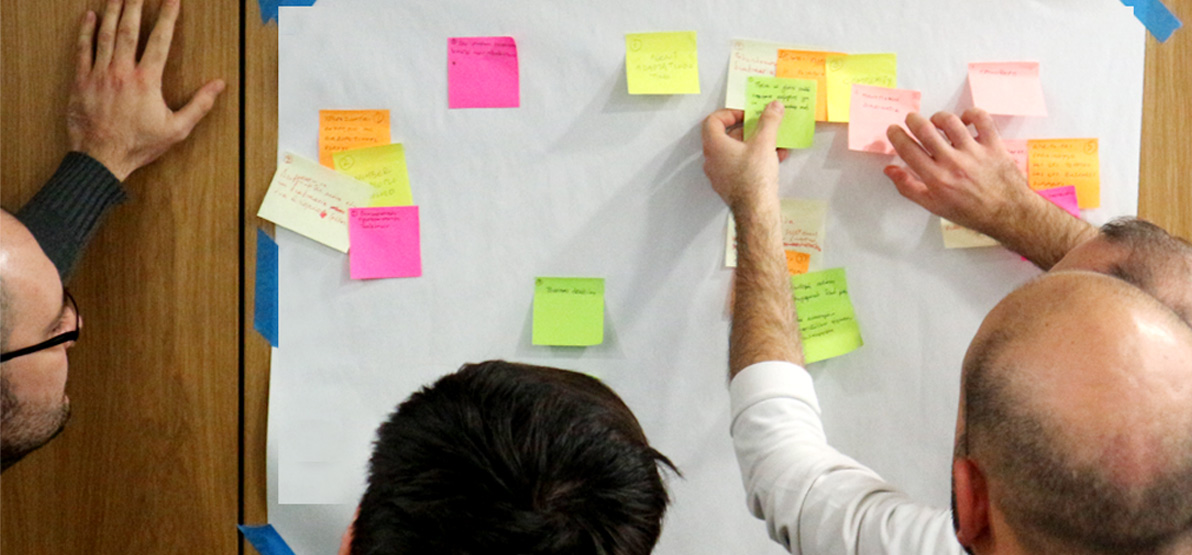 Struggling to build consensus in your product design team? You want to get buy-in for your UX process? Running UX workshops with stakeholders can always help you do that.
Learning how to run effectively this collaborative activity is essential for several reasons:
To frame and define the problem your product team is trying to solve,
To clarify and understand business & user requirements,
To prepare and plan for further UX research and design activities.
After working on the above, we need to visualize ideas (as possible solutions) quickly through sketches and paper prototypes, a vital but sometimes neglected technique in the complex UX and product design process. We offer a full-day training session (it can be 2 days depending on your needs) and we adjust practical exercises on a real project of yours.